Educational support
Intensive social individual care according to §35 SGB VIII:
"Intensive social individual care is granted to adolescents who are in need for intensive support to socially integrate and for an independent living. The support is intended to be long term and personalized to the individual needs of the adolescents."
(§ 35 SGB VIII)
Personalized care
Social integration and stabilization of the personality
Intensive and individual support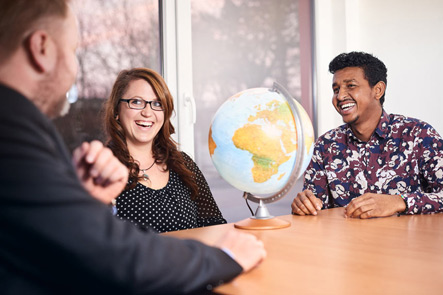 Heike Brodtmann, Pedagogical management child and youth welfare in Hamburg
Educational assistance, care helper (§ 30 SGB VIII):
"Educational assistance is supposed to help children and adolescents with coping developmental problems whilst incorporating their social environment and encourage independence while maintaining the family bond." (§ 30 SGB VIII)
Help with coping developmental problems
Encourage independence
Social and educational family support according to § 31 SGB VIII:
"Social and educational family support is supposed to support families with educational tasks, everyday problems, conflict resolutions as well as contacing offices/other institutions and also help them to help themselves. It's a long term help and requires the cooperation of the family." (§ 31 SGB VIII)
Intensive support of families
Support with educational tasks
Help with handling every day problems
Conflict and crisis resolutions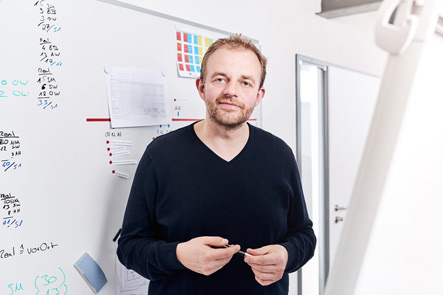 Kai Tripmaker, Pedagogical management outpatient team Stade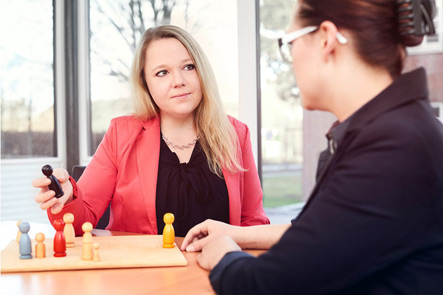 Daniela Hoppe, Pedagogical management outpatient team Stade
Integration support for children and adolescents with mental impairments according to §35a SGB VIII:
(1) Children and adolescents are eligible for integration support if their mental health is very likely to deviate for longer than six month from the condition typical for a person that age and is therefor impaired in his or her participation in social life.

Children and adolescents threatened by mental disabilities are those that will most likely be impaired in his or her participation in social life according to expert verification. § 27 Abs. 4 applies correspondingly.

(1a) With regard to the deviation from the mental health (according to Absatz 1 Satz 1 Nr.1) the institution of the public youth welfare needs to gather a statement from


a pediatric psychiatrist/psychotherapist
a doctor that has special experience with mental impairments of children and adolescents.

The statement is based on the international classification of diseases published by "Deutsches Institut für medizinische Dokumentation und Information".
It must also explain whether the deviation has a clinical significance or is based on a disease. The support should not be provided by the same institution that made the statement.

(2) The support will be provided
Out-patient
Day-care facilities for children or in other day-care facilities
dBy suitable nursing personnel
In facilities during day and night as well as other living arrangements.
(3) The purpose and aim of the support is determining the affiliation to a group of people as well as the form of service according to § 53 paragraph 3 and 4 (1), §§ 54, 56 and 57 of the twelfth book if those terms are eligible for people with mental disorders or for those that are threatened by mental disorders.

(4) If at the same time socio-educational support is needed, facilities, institutions and persons should be demanded that are able to perform the duties of the integration support as well as those that are required for the educational need. In case remedial education measures are required and the need for help allows it school-age children with mental disorders in day-care facilities should be supervised with children without mental disorders. (§ 35a SGB VIII)
Support to enable participation in social life
Intervention regarding impairment in life management
Cooperation with all participants
Flexibility
Resource orientation
Support that is related to different parts of life
Systematic approach
In cooperation and in dialogue with legal guardians, adolescents, the youth welfare office and our employees the needed individual help is planned. A social education worker will take over the personalized care in accordance with the commonly agreed goals in your home environment.
Clearing procedure in Stade
Currently young people from nine different nations are living in the primary care office for unaccompanied minor refugees in Stade. When arriving in Germany every adolescent brings an own life and flight story which lead to every resident having its individual problems, questions and needs. In close cooperation with the responsible offices our employees accompany the adolescents throughout the clearing procedure- from the day of the arrival until the day they move into a suitable living arrangement.

The task of the clearing procedure is to grasp the situation of the young person comprehensively and furthermore clarify possible perspectives.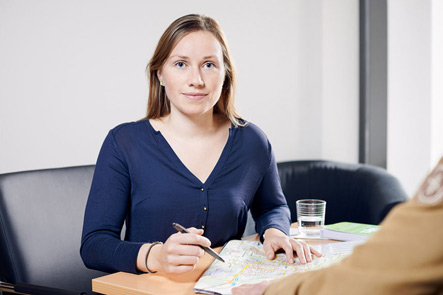 Pedagogical management clearing procedure
The following tasks belong to the clearing procedure:
Taking the minor into care by the responsible youth welfare institution and therewith granting protection and further support
Comprehensive primary health care granted by initial examination in the responsible health department and if necessary further treatment in a clinic or at a established doctor
Foreigner law registration at the relevant immigration authority and previous clarification of the personal data of the adolescent.
Regulation of the legal representation of the young person: requesting to put parental care to rest at the family court and requesting an order a guardianship from the relevant youth welfare office
German lessons and prompt school enrolment of the adolescent
Pedagogical and psychological support of the minor in which a realistic future perspective can flourish
Supporting the establishment of contacts to relatives and if necessary clarify the possibilities of a family reunification
All relevant information will be gathered in an anamnesis. The care supervisor and the coordinator of the sector "clearing' will assess following thematic areas together and will make a report: deficits and resources, the adolescent's motivation and scholastic perspective, formulation of goals regarding the further treatment and care of the minor.
During the clearing procedure the employees of the institution offer the adolescents an intensive support and consultation (trauma pedagogical focus) for various problem areas. This creates trust and enables the young people to stabilize their life situation and go further way in Germany.